A Curated Book of Inspiration
Year: 2020
Duration: 3 Weeks
Role: Writer, Designer, Editor
Focus: Visual Design, Editorial Design, Bookmaking, Design History




Design Lexicon is a curated book of inspiration that concludes my design career at Boston University. As I am approaching the end of my undergraduate years and heading into my last semester, I looked back on everything I've learned in these past three and a half years. The Boston University graphic design curriculum is comprehensive, and this book is the exact representation of that: from design history, typography, composition and visual design to bookmaking, writing, and the importance of good craft and attention to detail. Design Lexicon features twenty-six influences I have found and valued, organized from A to Z. The cover is a collection of found typography of letters to that corresponding influence. Each chapter begins with a spread that points to where each letter is found, whether it's a B made out of the Bauhaus building, or a Y taken out of a Yayoi Kusama's tentacle display. At the end of the book is an index of all the work mentioned, labeled with the artist or designer, title, and date. These artists, designers, agencies and movements I have included are a big part of who I am as a designer today. By sharing this book, I hope to inspire anyone who is curious about this field that gets me excited to wake up every morning.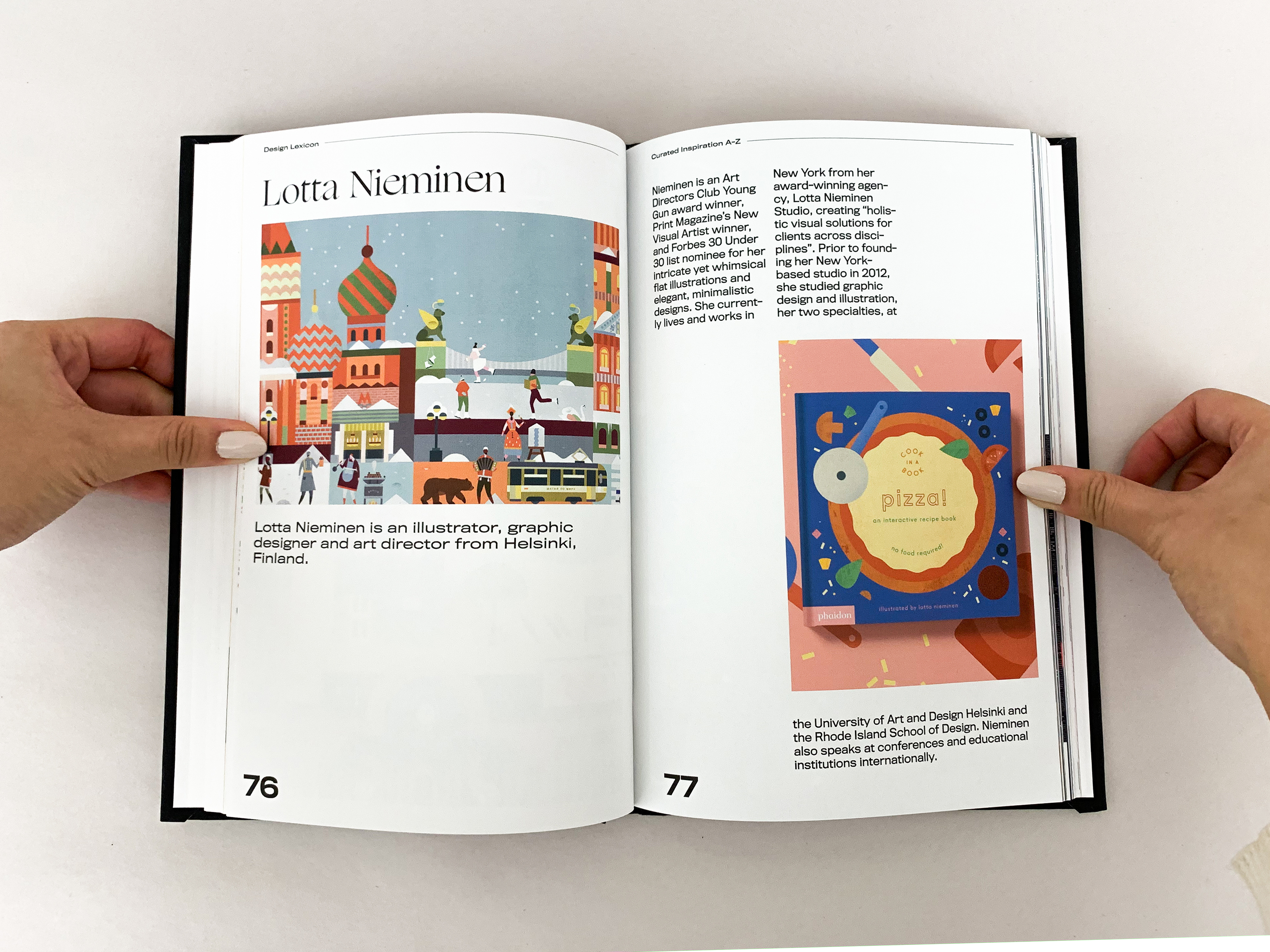 ---
The Psychology of Things: Thesis Research Anthology
On Mass Consumption in the Digital Age
Year: 2020
Duration: 4 Weeks
Role: Writer, Designer, Editor
Focus: Visual Design, Editorial Design, Bookmaking, Thesis Research & Synthesis
The Psychology of Things is an early-stage research anthology partially written and fully designed, edited, and bound for my BFA thesis project
RE:VALUE.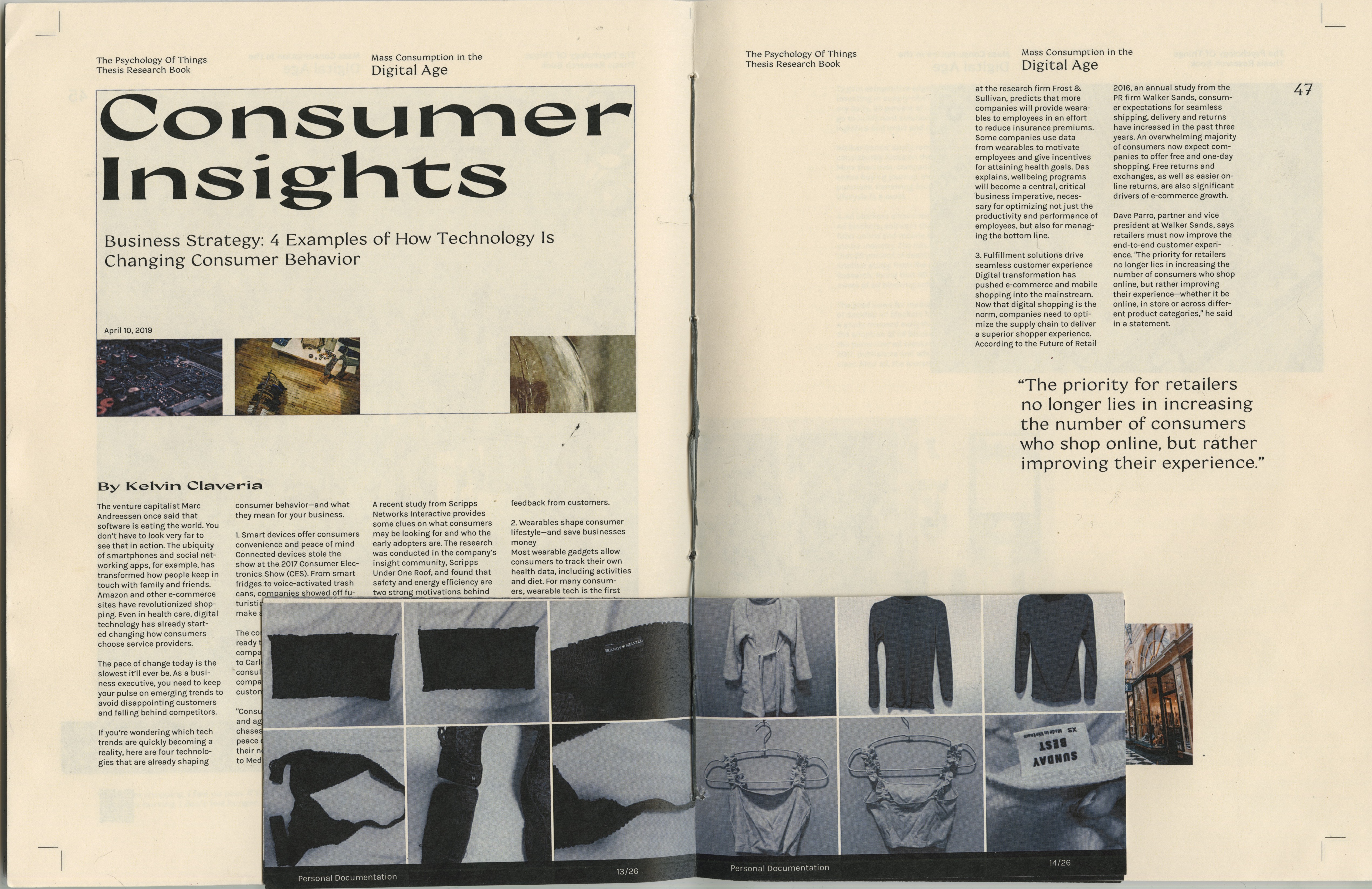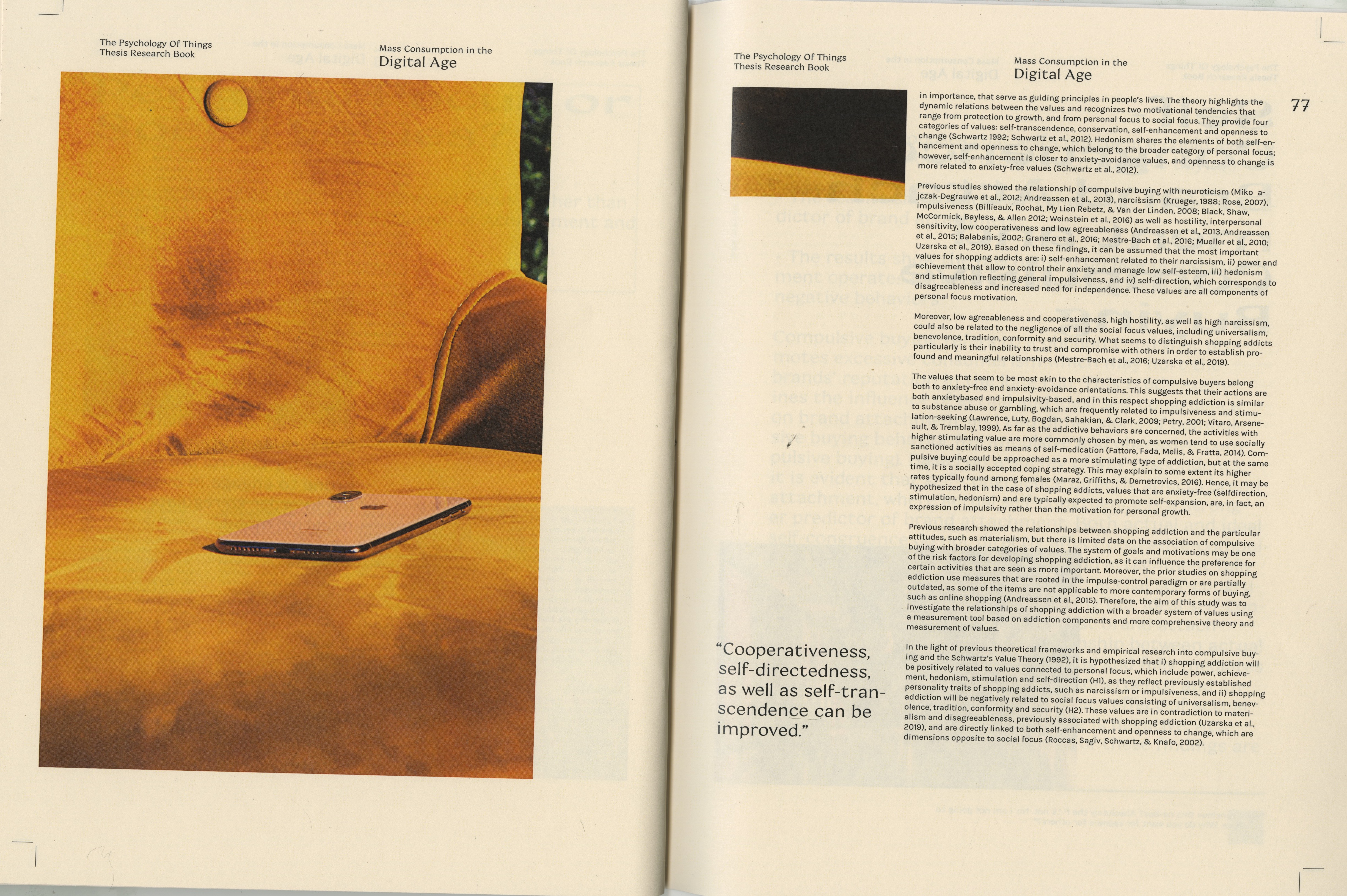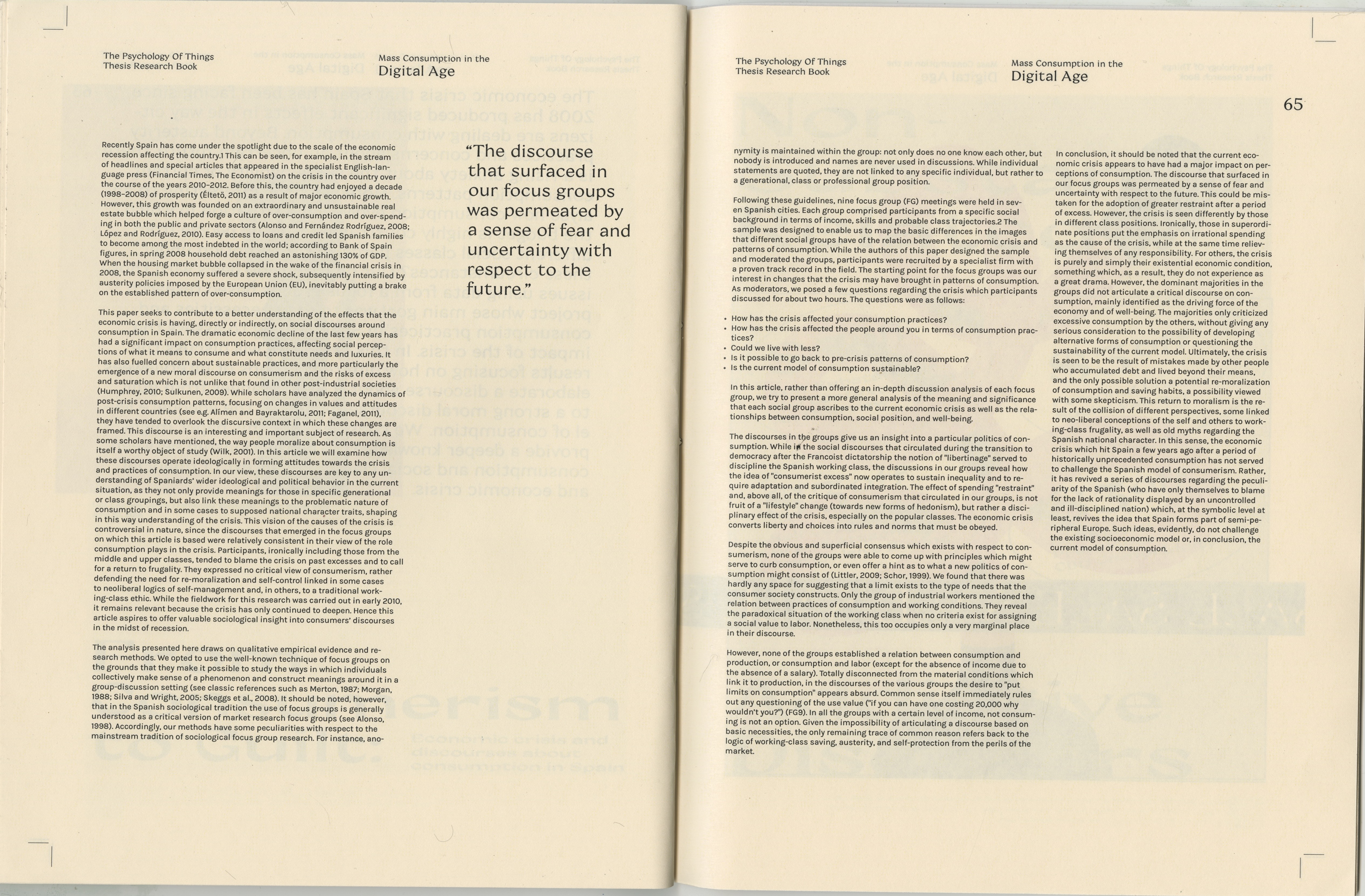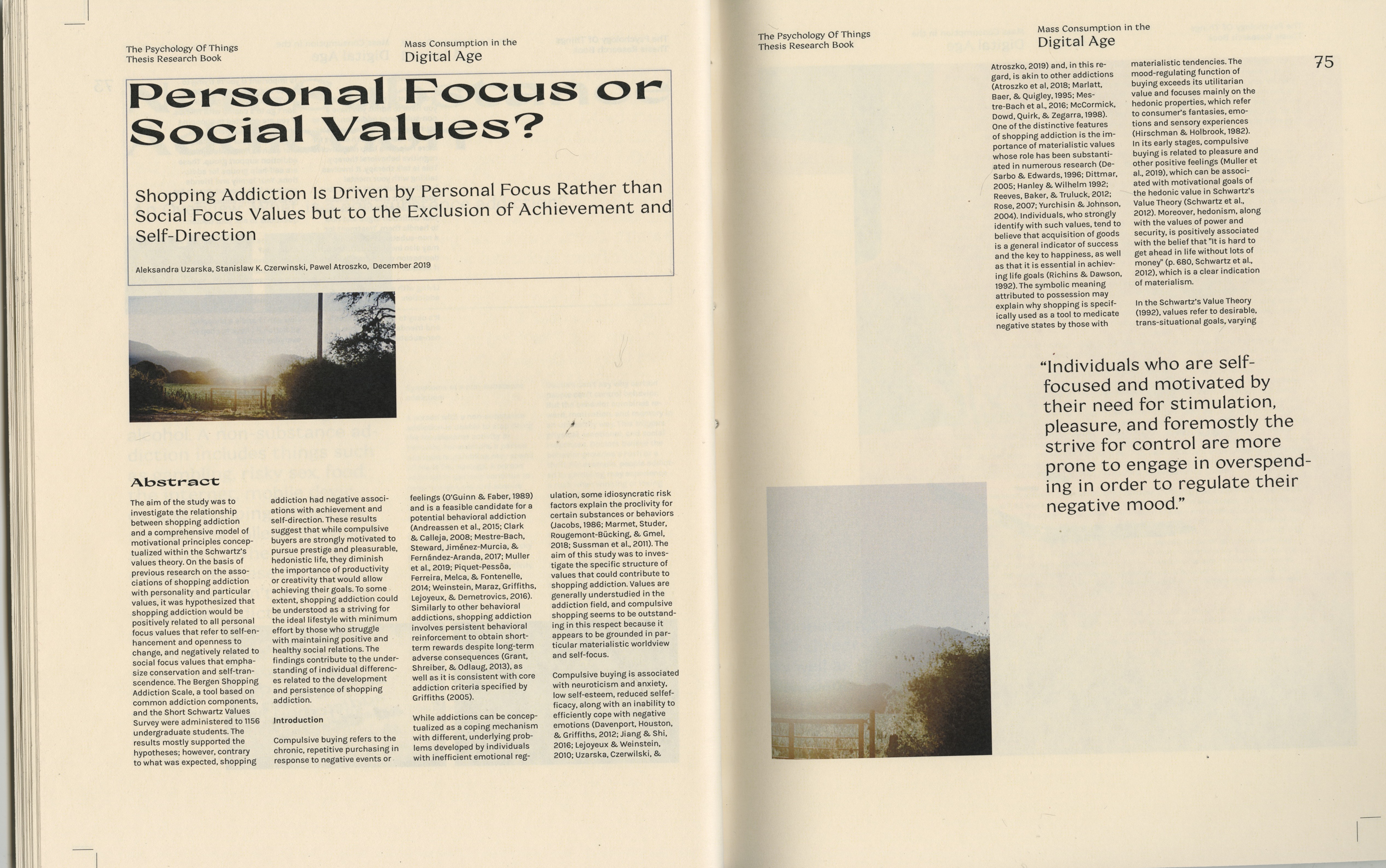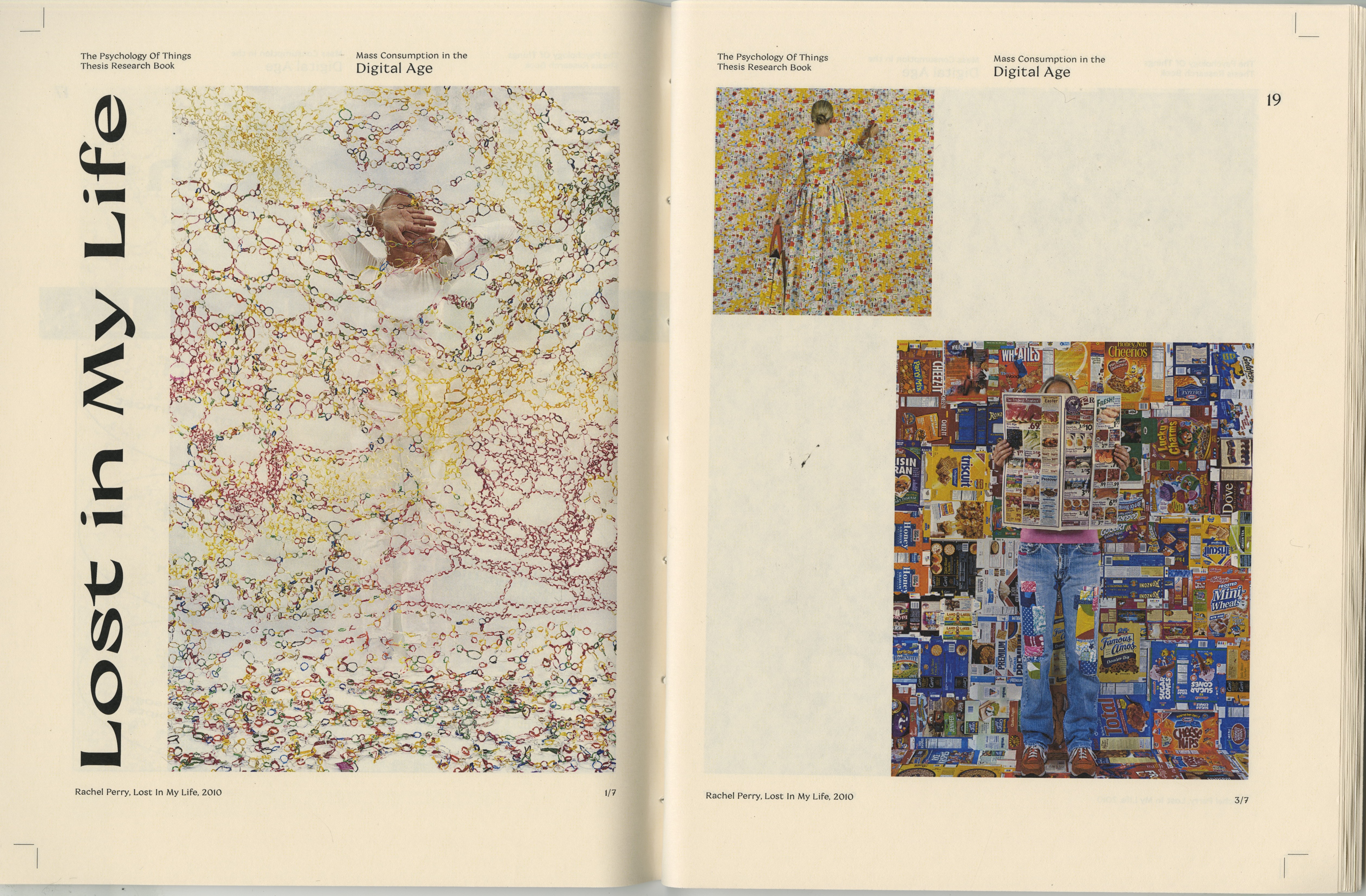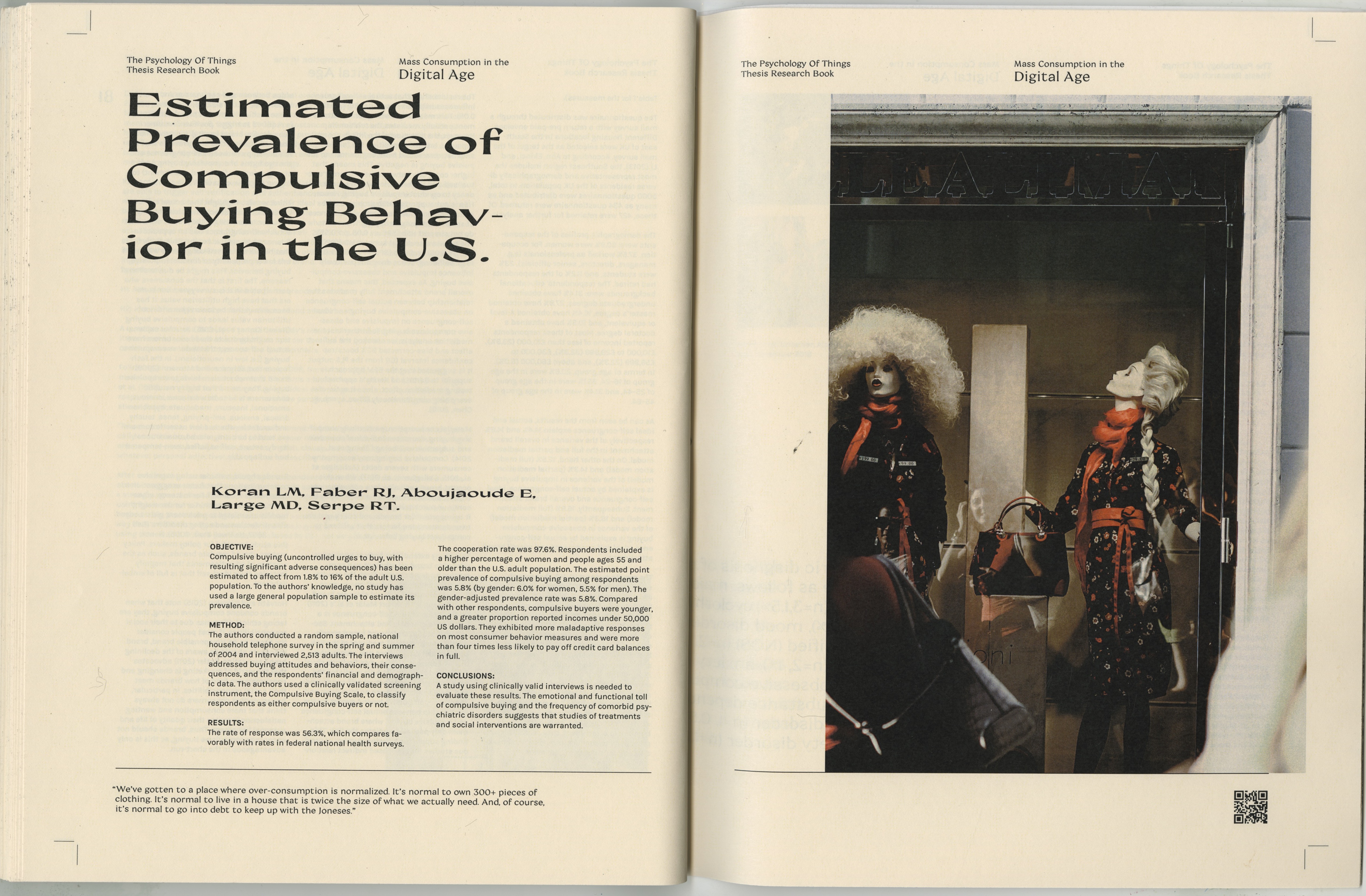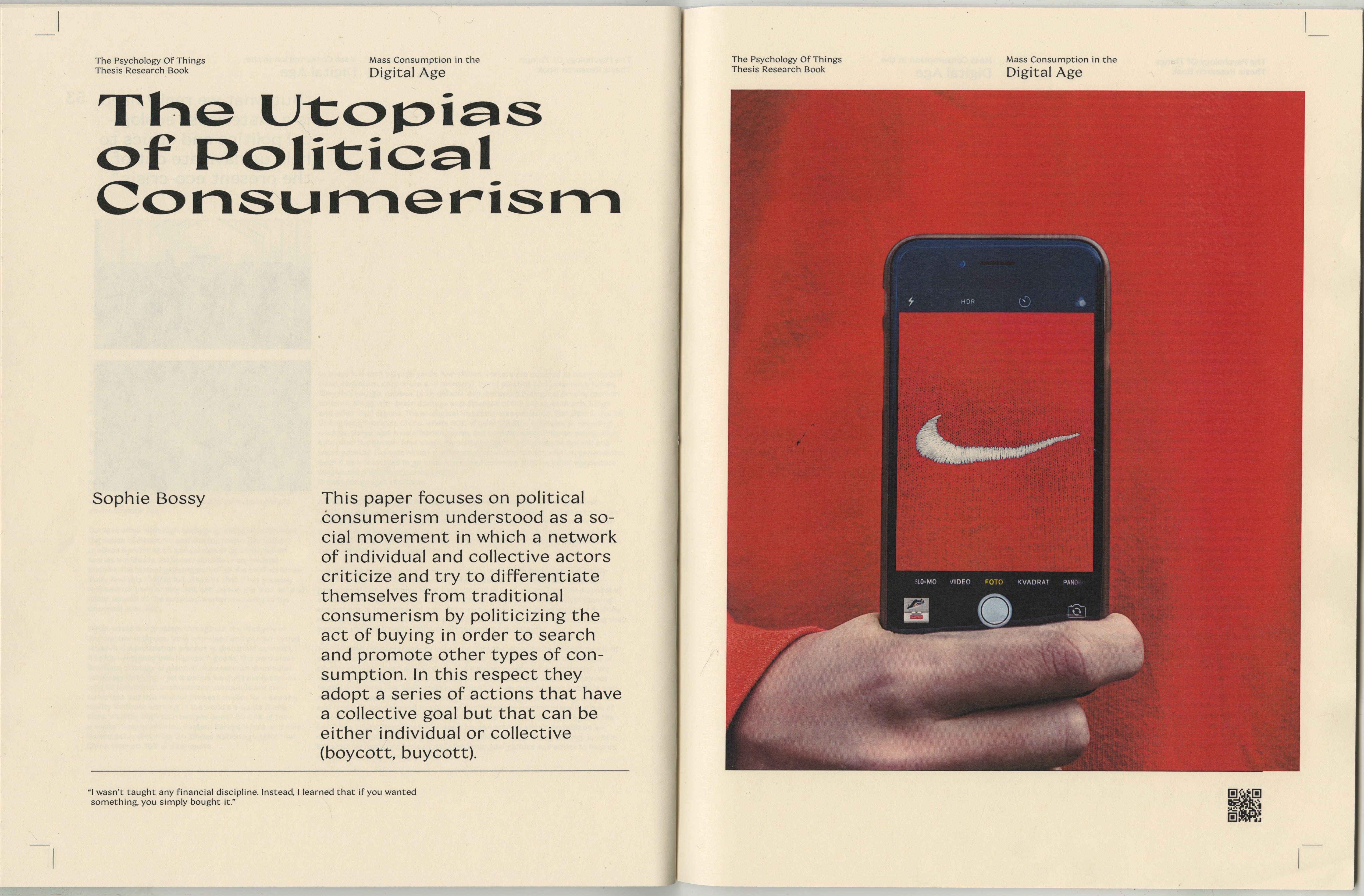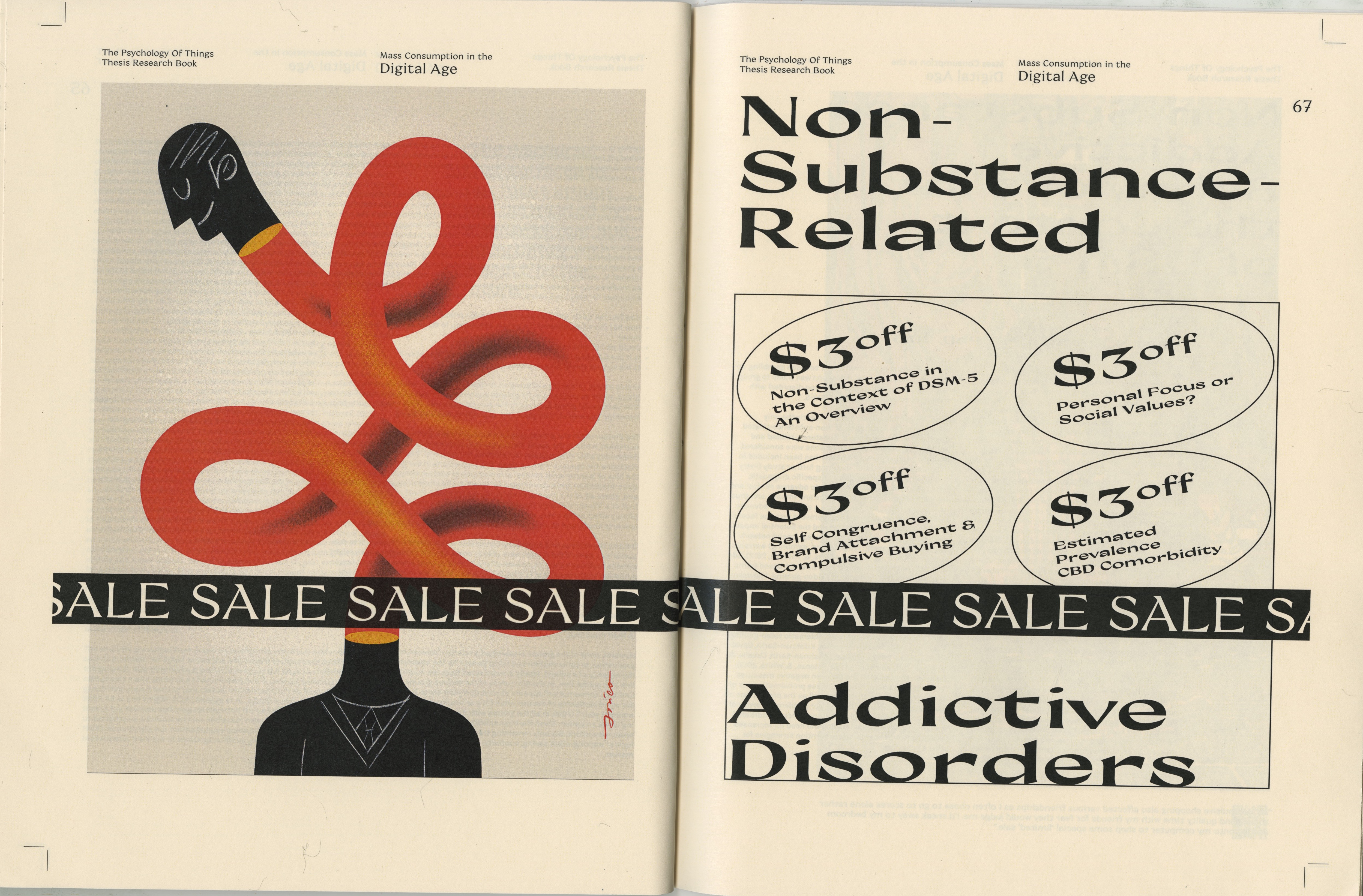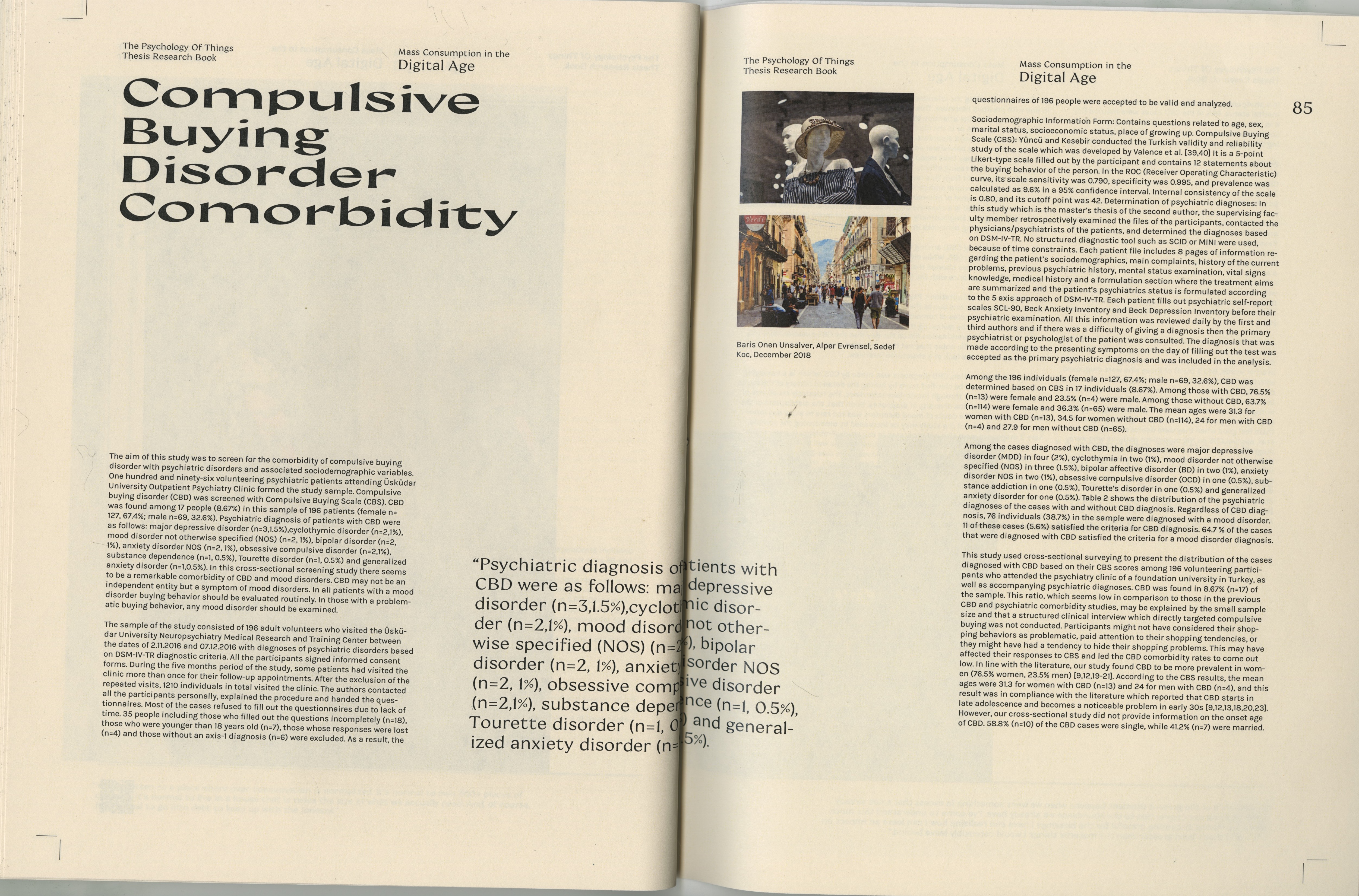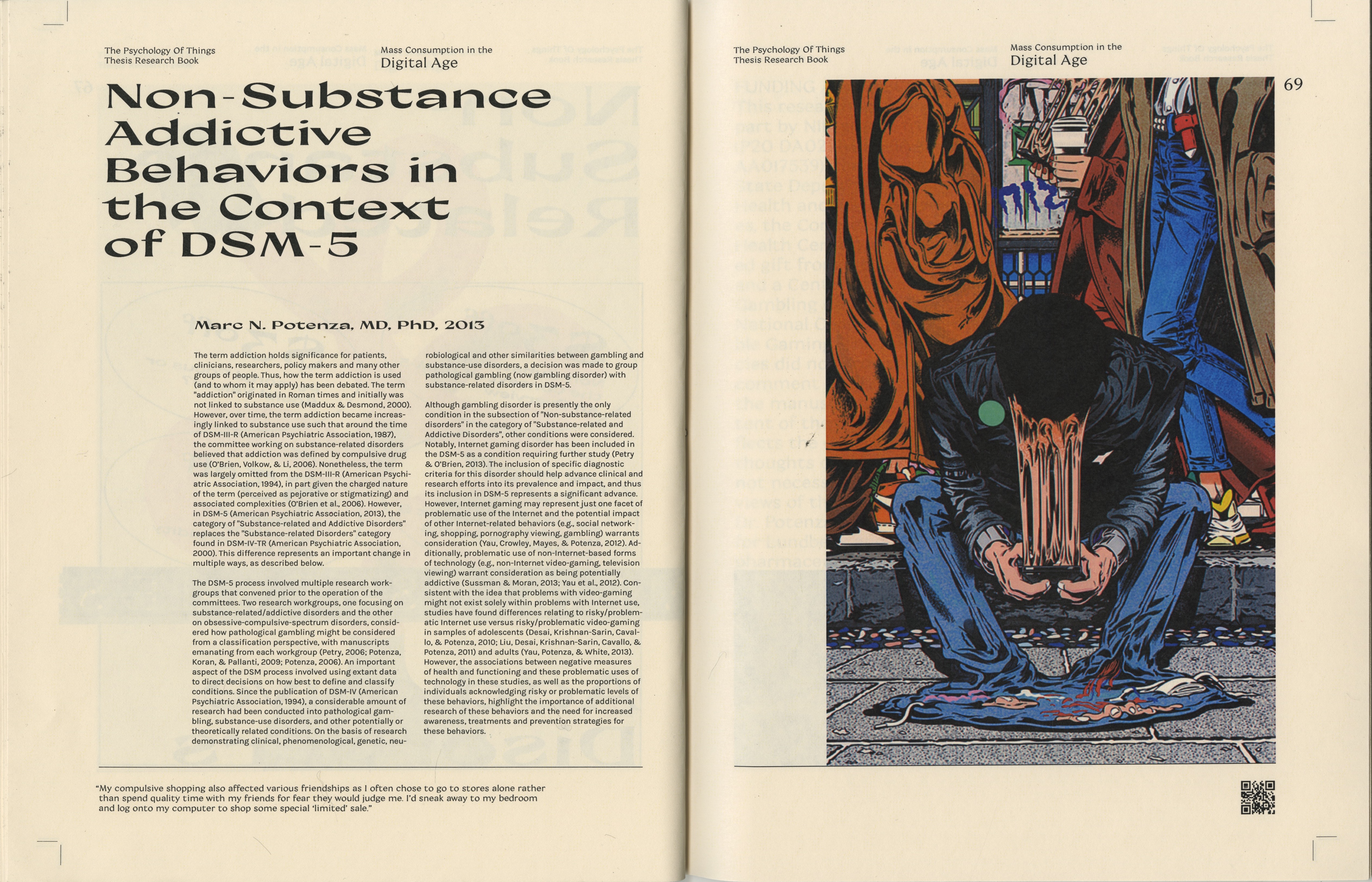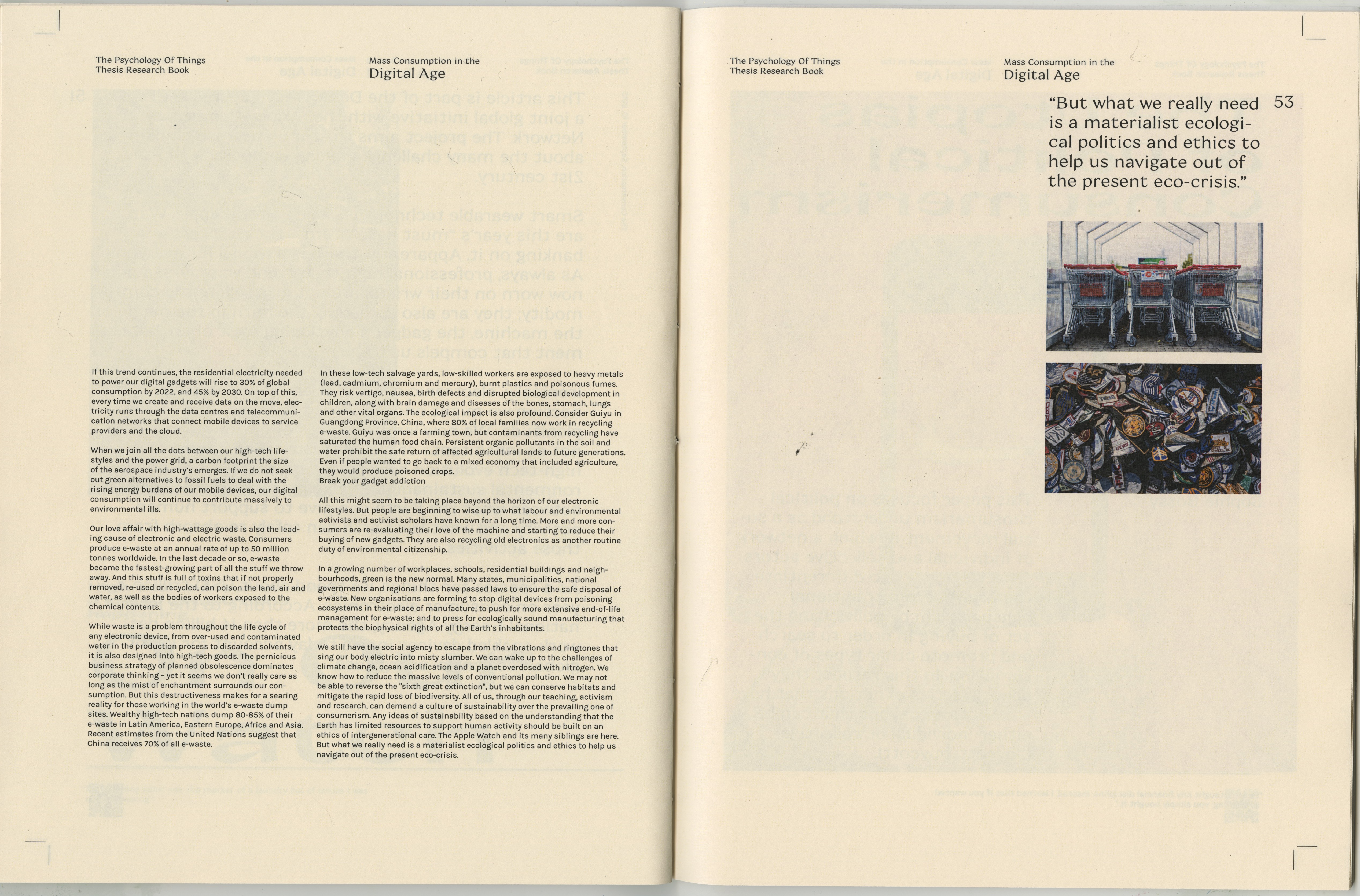 ---
A Response to "Scratching the Surface" Episode 84, Jessica Barness
Year: 2018
Duration: 3 Weeks
Focus: Visual Design, Editorial Design, Typography, Print Production




Design & Academia is a short publication inspired by the podcast "Scratching the Surface" episode 84: Jessica Barness. All photo credits: © 2018 Jessica Barness
Jessica Barness is a practicing designer, educator, and researcher at Kent State University. She explores interactive environments and sound, and strives to define and distinguish the differences between critical design, critical making, and design research. Although she grew up drawing and constantly creating publications, she shifted her interests to STEM fields in high school. I was the same way.
How do you bridge the gap between the scientific and creative fields, two seemingly disconnected disciplines? Design isn't on the other end of the spectrum, and the two disciplines aren't exactly parallel. While design is a form of expression, it is also the creation of concrete visual messages in order to solve a problem. Design can be decorative, but more often, good design is functional.