Mobile app aiming to simplify social planning
Product Overview (Full solution walk-through at the end)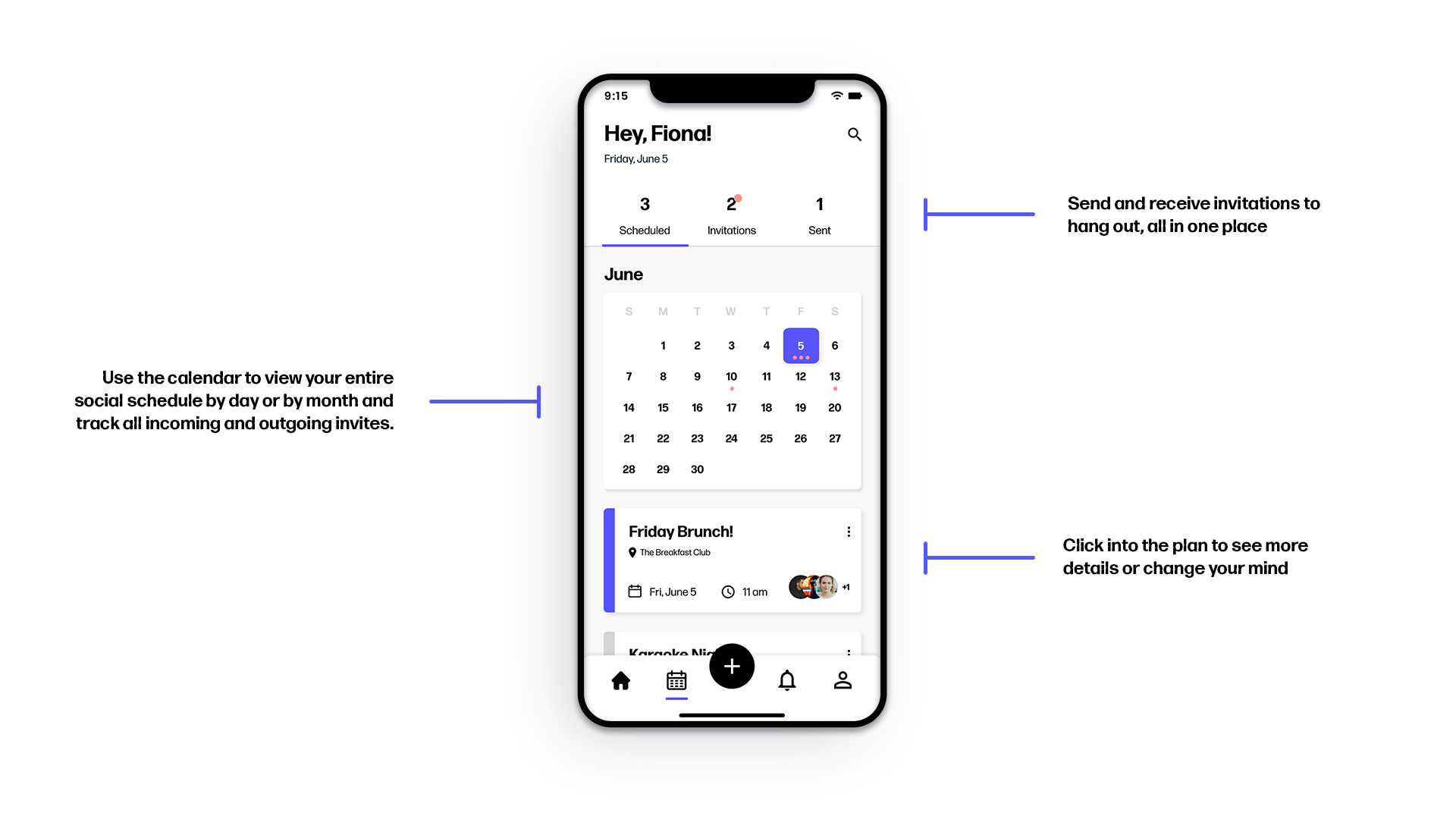 Existing Solution: Analyzing The Beta
Taken from the proposal slide deck I created for Hang prior to joining the team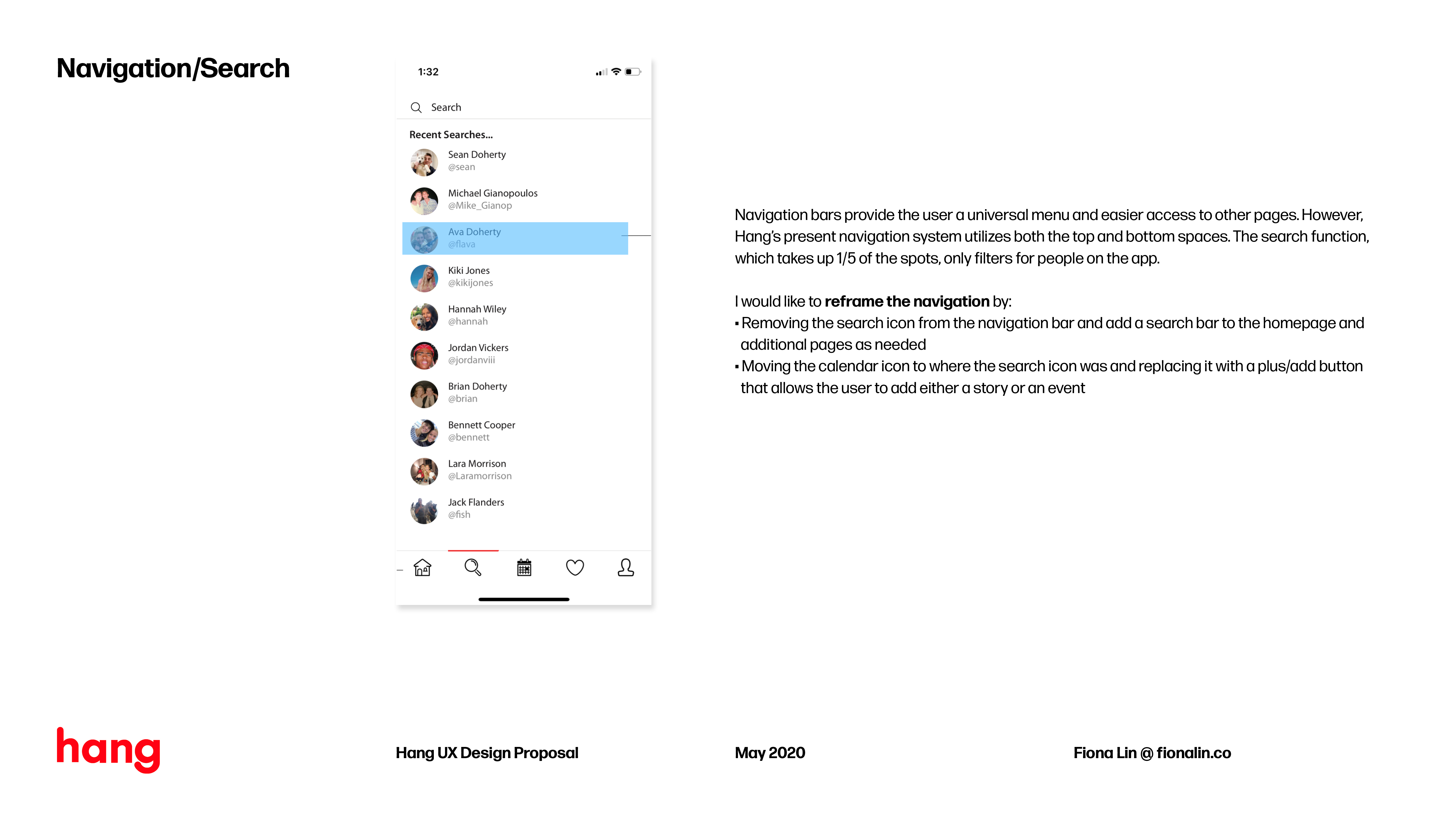 Style Guide
This purple/coral palette was designed specifically to help Hang stand out from the saturated social media market. Most current social media and messaging platforms use a shade of blue, including Facebook, Messenger, LinkedIn, Venmo, Signal. Others are green, including WhatsApp, WeChat, and Line. Snapchat, the exception, uses a bright yellow.
See full branding guidelines
here.

Next Steps
Hang is currently in the development phase. Beta V1 was launched earlier in 2020, and has since then been taken down from the app store after collecting valuable customer feedback. Beta V2 will be launched this Fall. Stay tuned!
Index: Process screenshots from previous sprints