Mobile app aiming to simplify social planning
Year
2020

Duration
May 2020–Current

Role
Director of User Experience

Hang is now available on the app store!




Opportunity
Finding time to be with loved ones shouldn't be so hard.
In the century characterized by digital media and information, there is surprisingly no solution that serves as a centralized place for all basic social needs—posting, sharing, communicating, and
planning
. Apps like Facebook, Instagram and Snapchat allow users to quickly share, like and comment on posts and stories while Messenger and iMessage allow for instant communication, yet real plans get lost in large group chats, Facebook events (where people say they're going to something and never show up) and disappearing messages. Then there's Outlook and Google Calendar, where things feel just a little too serious.
Hang sits at the intersection between calendar planning and social media. We built an all-in-one social platform that streamlines social planning by taking away the stress of getting people together, miscommunication, and ultimately having plans fall through. Hang allows the user to effortlessly organize and plan their lives while staying connected with friends and family, all in one spot.
After a UX consultation session with the co-founders during quarantine, I decided to join the Hang team and help redesign social life post-isolation. As the Director of User Experience, I led product design efforts with the help of Kaitlin Tsai, one of the Co-Founders, throughout the summer in preparation for our second beta launch in the fall.
*Note: process images were designed according to Hang's original brand guide.
Product Overview (Full solution walk-through at the end)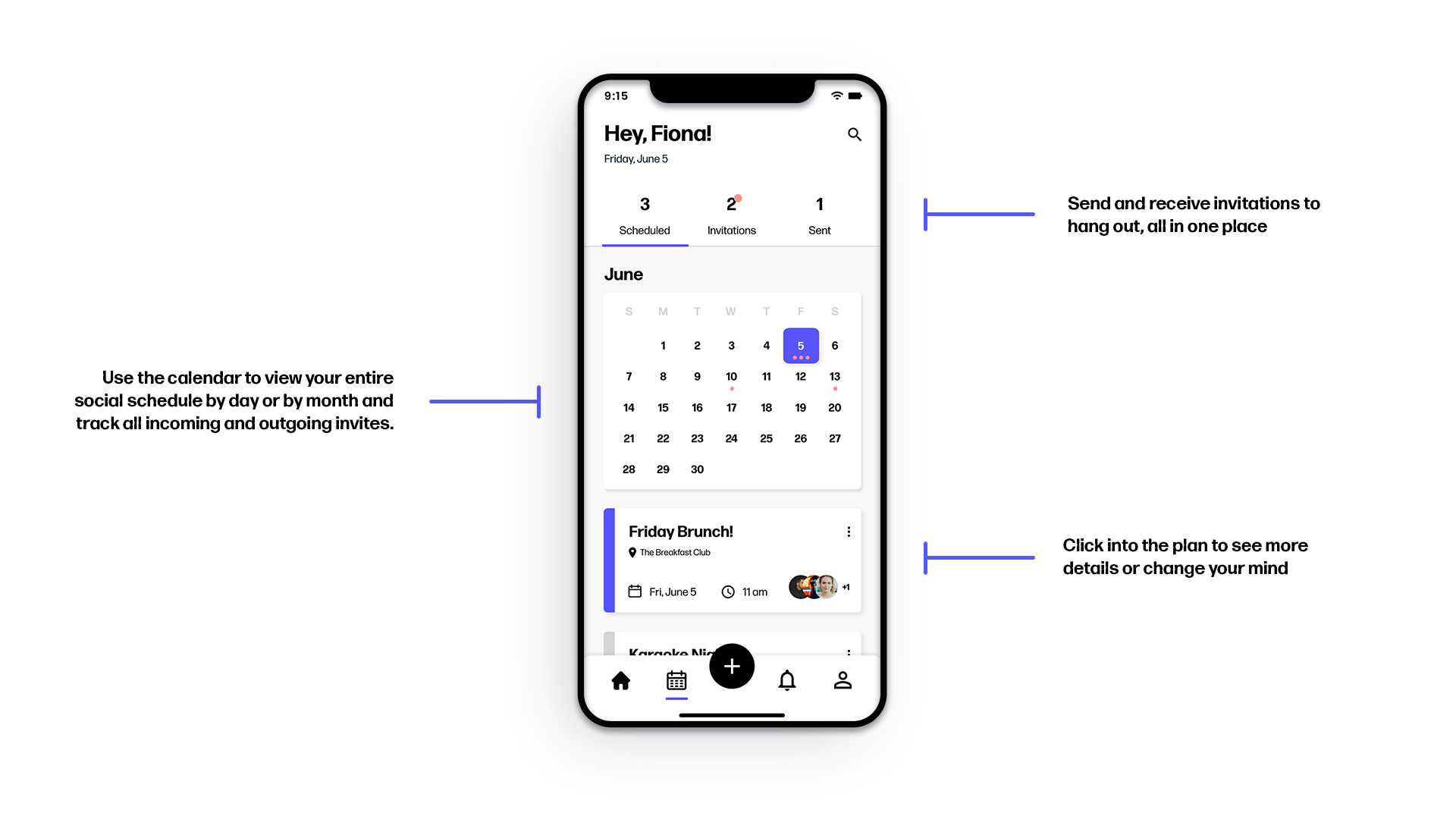 Existing Solution: Analyzing The Beta
Taken from the proposal slide deck I created for Hang prior to joining the team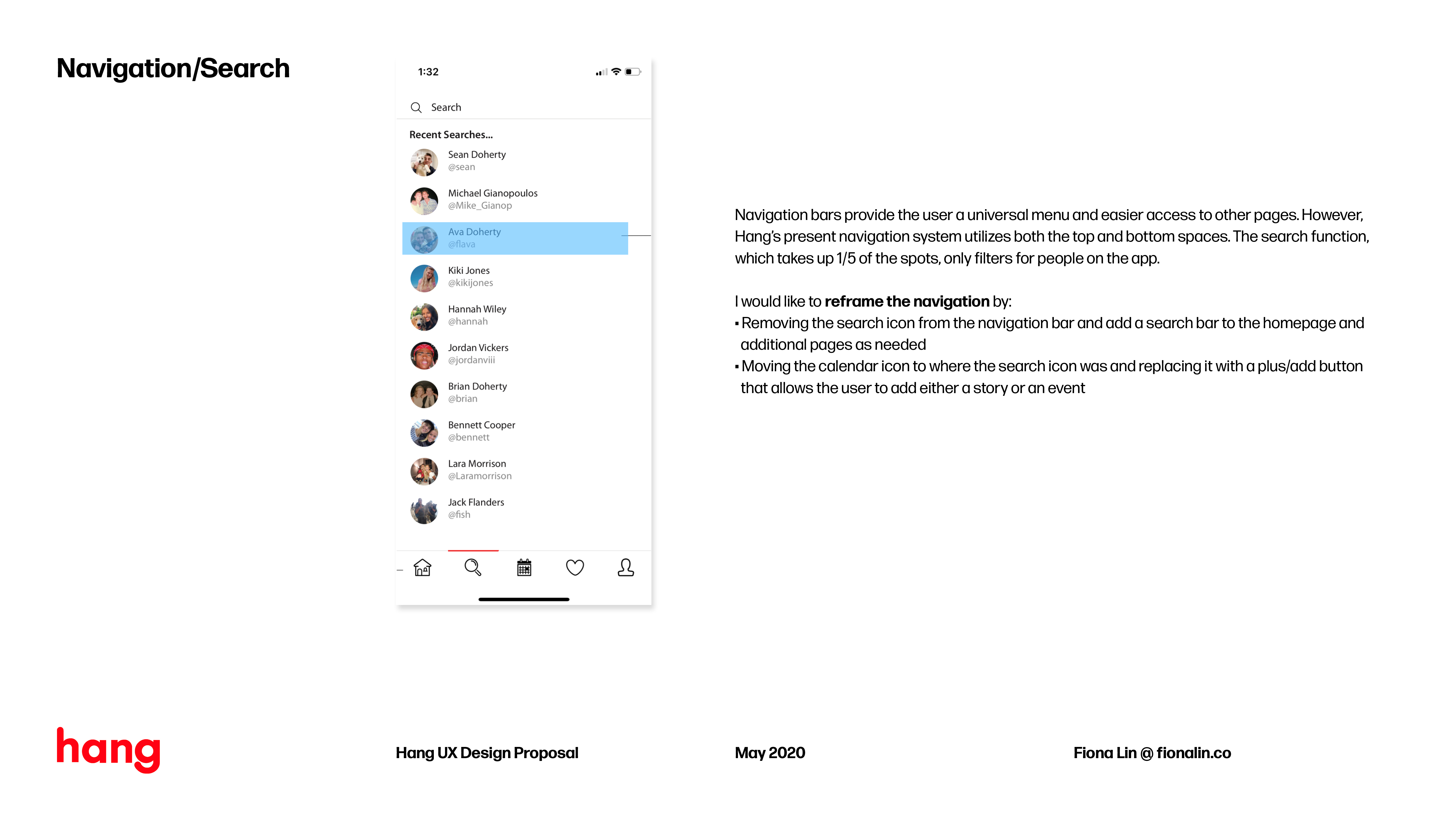 Style Guide
This purple/coral palette was designed specifically to help Hang stand out from the saturated social media market. Most current social media and messaging platforms use a shade of blue, including Facebook, Messenger, LinkedIn, Venmo, Signal. Others are green, including WhatsApp, WeChat, and Line. Snapchat, the exception, uses a bright yellow.
See full branding guidelines
here.

Next Steps
Hang is currently in the development phase. Beta V1 was launched earlier in 2020, and has since then been taken down from the app store after collecting valuable customer feedback. Beta V2 will be launched this Fall. Stay tuned!
Index: Process screenshots from previous sprints