Year: 2020
Duration: 16 weeks
Focus: design research, data analysis, web development, product design, experience design, editorial design, exhibition design (pre-COVID-19)
Tools: HTML/CSS/JS, Adobe XD, Adobe Illustrator, Adobe InDesign, Adobe Photoshop, Adobe After Effects, Sketchup, Google Scholar, PsycINFO, Typeform, SPSS
---
RE:VALUE is a Boston University School of Visual Arts BFA thesis project. The site will be live and fully functional for interaction
here
(link: revalue.store) until the end of May. To view the full experience in video after May 2020, please scroll to the bottom of this page.
thesis statement
Ownership embodies the essence of the human experience, fueling fundamental human motivations of efficacy, self-identity, and belonging. While mass consumption and materialism are often viewed in a negative light in the age of credit card debt and sustainability advocacy, objects can be more than mere tools and luxury. From the age of two, we are aware of the idea of ownership; at the age of six, we exhibit the "endowment effect", in which we place more value on items that are or have been in our possession. Our possessions often become an extension of ourselves, and a tie to a person, time, or place we hold dear.
Stories old and new narrate the relationship between people and objects, from Cinderella, a story characterized by a significant object (her slipper), to Tidying Up With Marie Kondo, a career built upon the belief that people are interested in how others relate to their possessions. Growing up as a global nomad, my relationship with objects was one characterized by practicality, yet valued by sentimentality. However, this relationship is ever-changing in the digital age, and sentimentality as value may be headed toward becoming a relic of the past.
Rapid technological advancements have pushed retail therapy into the norm, resulting in a $145 Billion increase in e-commerce alone in the past two years (U.S). Services such as one-day shipping, contactless payment, and free returns are created to meet customer expectations for an increasingly seamless shopping experience. As a result, the act of purchasing stopped carrying as much weight and the pace of exchange is growing at an unsustainable rate. This phenomenon is driving us into a progressively materialistic world of instant gratification and psychological displacement.
What is pushing this desire of ownership? How has technology and mass consumption redefined the way we assign value to objects? RE:VALUE is a digital archive of the human condition, selling stories through color. The store explores ownership through a multidimensional value system on a gradient map, curates items as repositories of meaning, and visualizes the correlation between age and type of value. Viewers are invited to explore items on display and purchase a story by trading in their own. Through an unconventional shopping experience, I hope to recontextualize ownership and break the vicious cycle of mindless retail therapy.
process book
Each process book comes with a card! ↓
See inside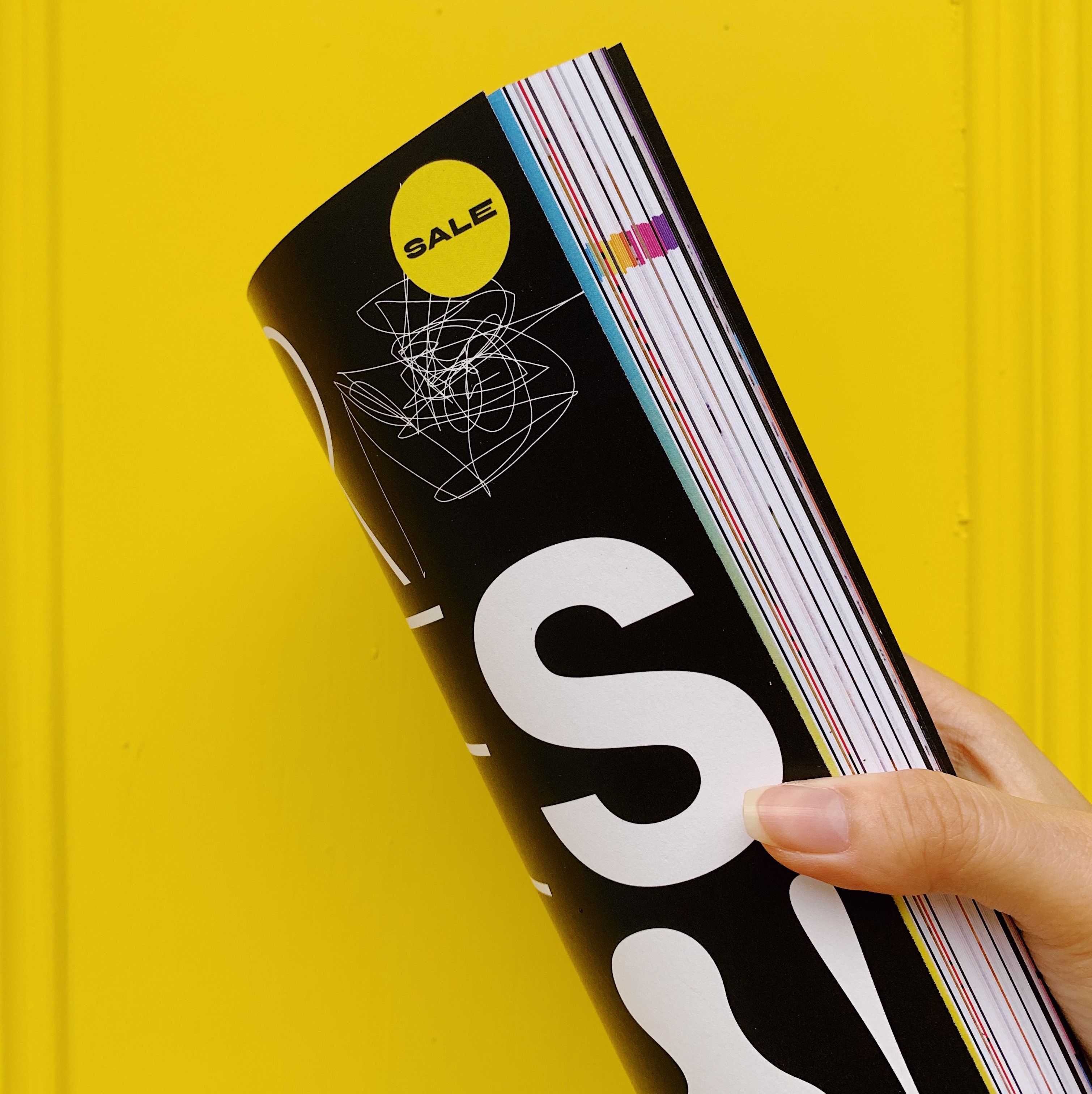 about rE:VALUE
RE:VALUE is a digital archive of the human condition. Here, we sell stories rather than physical objects through a different type of currency: color. We divide value into 4 categories:

→

Material value

This is how the current market would price an item, based on supply and demand, manufacturing cost, quality, age, etc. This is a public value.

→

Social value

This is how an object is perceived socially or culturally. For example, luxury items could fall into this category. This is a public value.

→

Representative value

This is how well your object reflects you, your personal values and world views. A man whose most valued possessions are a Bible and his wedding ring probably differs in many ways from one who cares deeply about his snowmobile and hunting rifles

(read more)

. This is a private value.

→

Sentimental value

This is the one most people associate with prized possessions. Sentimental value is derived from personal or emotional associations with the object. This is a private value.

These four types of value overlap and create an axis on a gradient map. All items on RE:VALUE have been assessed using the same 8-item measure that is coded to reveal a coordinate on the gradient map, showing a unique value, or color, for each object. Viewers are asked to trade in their own object by taking the same survey measure; in return, they will receive a story or a piece of the object handpicked by their respective owners.

What does your chosen object say about you? How has technology and mass consumption recontextualized your relationship with objects?
live website walk-through
Services

UX Consultation
Web Design (CMS & Responsive)
App Design (Mobile & Web)
Branding & Identity
Art Direction
Illustration
Print Design
Experience

Red Hat | IBM
—May '20–Present

Bain & Company
—May–Dec '18

Fiona Lin Design: Select Clients
• Abacus.ai
• 8090 Partners
• The Dipp
• Hang Technologies
• Naomi Boyer (Influencer/Youtuber, 432K)
• Hospii Inc.
• Bonmo Inc.
—Aug '16–Present

EF Education First
—Sep–Dec '19

Spark! Innovation Fellowship
—Sep '19–May '20

Harvard Innovation Labs | Joro Inc.
—Jun–Aug '19

Off the Cuff Magazine
—Jan '18–May '19

Recognitions

Site of the Day Award
—Mindsparkle Mag, June 17 '20

Editor's Pick 2020
7 Brilliant Portfolios from Visual Designers
—Bestfolios, June '20

EMERGE Portfolio Reviewer
—AIGA Boston

Runner-Up Team
—Adobe x Airbnb Creative Jam

Demo Day Best Design Award
—Spark! UX Innovation Fellowship

Lifetime Member, Honors in Psychology
—Psi Chi International Honor Society